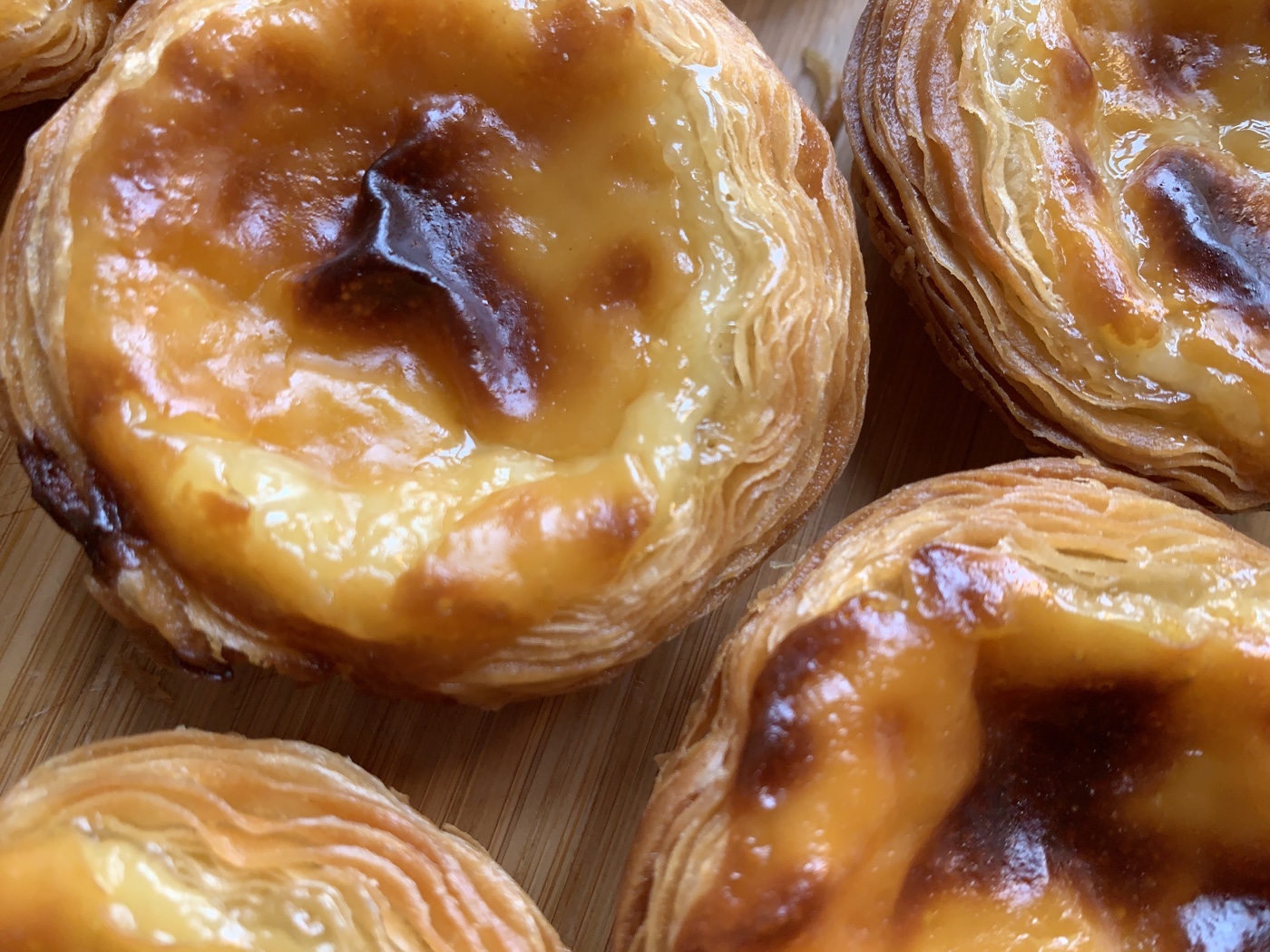 This is my second attempt at making the little fantastic Portuguese cake Pastel de Nata. I took a class at a bakery in Lisbon: https://pastelariabatalha.com/ last summer, it was crazy- 35 degrees outside and even more downstairs in the basement where the ovens were hotter than hell but it was worth it all. And the baker João was really friendly and very helpful.
This cake has many recipes online, some are even made with storebought puff pastry. I will say this, you cannot get the specific crunch and the defines layers that signifies a good Pastel de Nata If you use store bought puff pastry. There is a reason why the recipe of the famous one from Belem is kept in a safe, top secret! The good pastel de Nata is crunchy when you bit into it, with defined layers, that swirls in the bottom, the custard is creamy and slightly caramelized on the top. You often sprinkle them with powdered sugar and cinnamon.
I will post the recipe shortly, for now feast your eyes on these beauties.